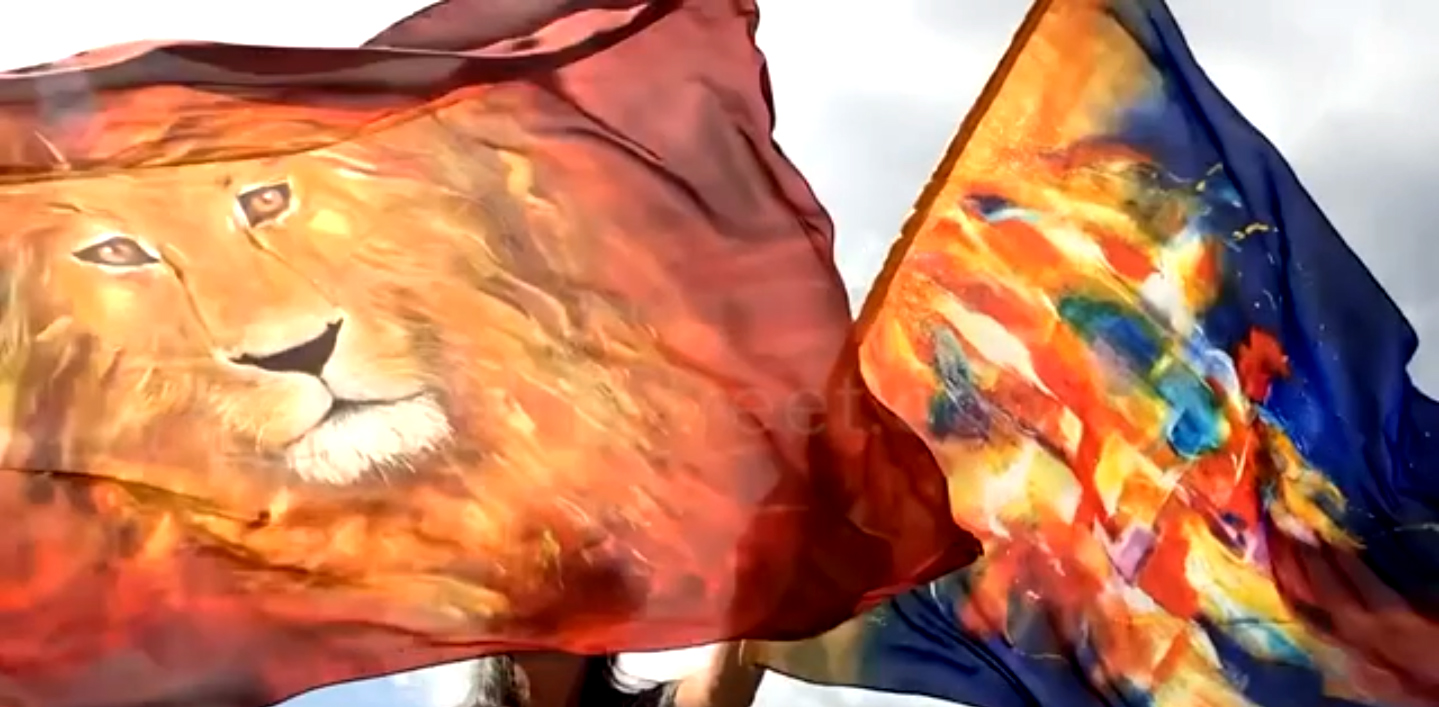 NEW WORSHIP FLAGS
Lion of Judah REVELATION 5:5 But one of the elders said to me, "Do not weep. Behold, the Lion of the tribe of Judah, the Root of David, has prevailed to open the scroll and to loose its seven seals."
Prayers of the Saints REVELATION 5:8 When He had taken the scroll, the four living creatures and the twenty-four elders fell down before the Lamb, each one holding a harp and golden bowls full of incense, which are the prayers of the saints.
Lion of Judah
……&…….
Prayers of the Saints Fire
100% Silk Habotai 36″ x 47″ choice of flex or wooden rods
$75 each /  a set of 2 for $130
Inquire for special pricing if ordering for worship team 6 or more.
By popular request I have begun this new line of – worship flags made from my paintings. When I posted Prayers of hte Saints in 2020 a dear friend said she would love to have worship flags made from the artwork… Then several people asked me to make flags of the Lion of Judah in 2021 and so finally here we are! Made of 100% silk habotai – flow beautifully.
ALSO Lion of Judah warrior flag 100% silk twill 36 x 40 wooden rod – with hand painting embellishment. Not translucent like the habotai worship flags – they have BOLD colors and  snap with bold movement.
(picture soon)